Finished up the rest of the resilient channel installation and we started on interior insulation / soundproofing today. For the computer room because it will maintain a lower temperature, we decided to use Roxual R22 insulation on the interior walls around the computer room.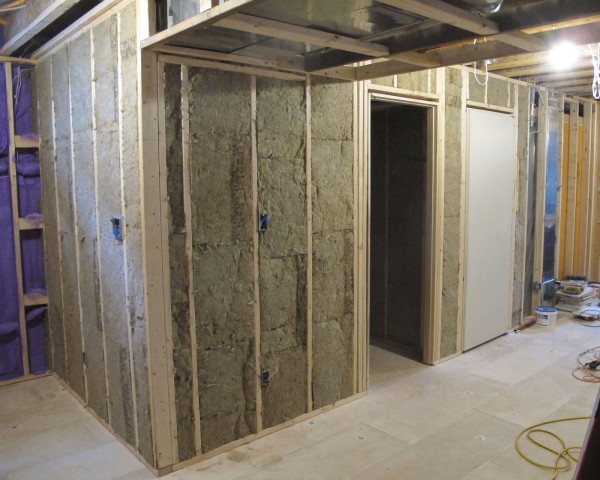 We used these 6 mil vapour barrier sheets to hold up the insulation. We only use these plastic sheet on one side of the wall so even if moisture gets into the wall, it will not be trapped there.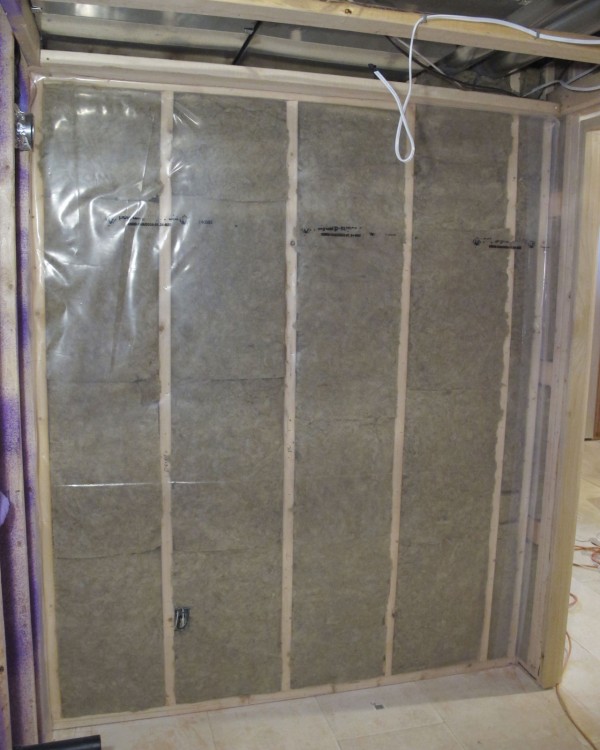 The laundry room is also considered as a "colder" room as it has more ducts to the exterior. So we also insulated the walls to the laundry room with Roxual R22.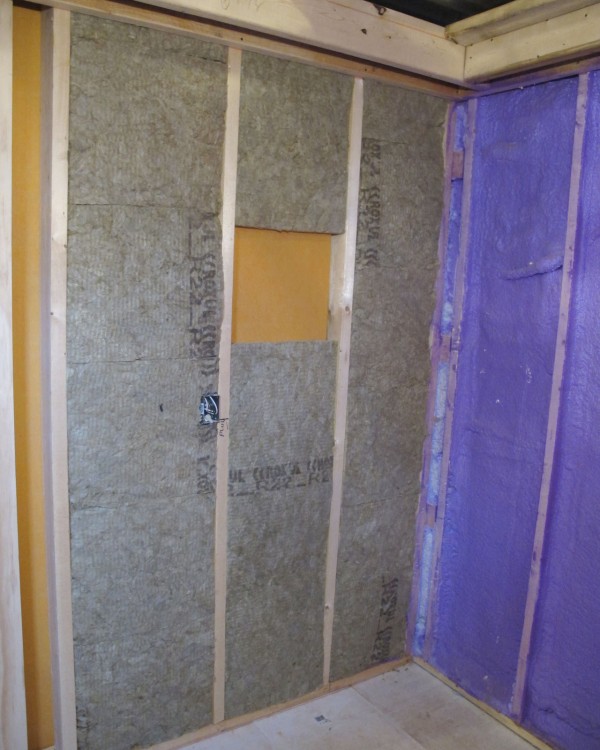 This wall goes to the laundry room to the left and mechanical room to the right. We also used Roxual R22 insulation on these walls. The rest of the interior walls in the house will have Roxual Safe'n'Sound installed.