The basement will have some really big sliding doors installed. And we discovered some issue so that we had to frame a few areas so that the sliding doors can be installed properly. Here in front of the duct, we had to frame another set of walls in front for the sliding doors to come to the right distance from the wall.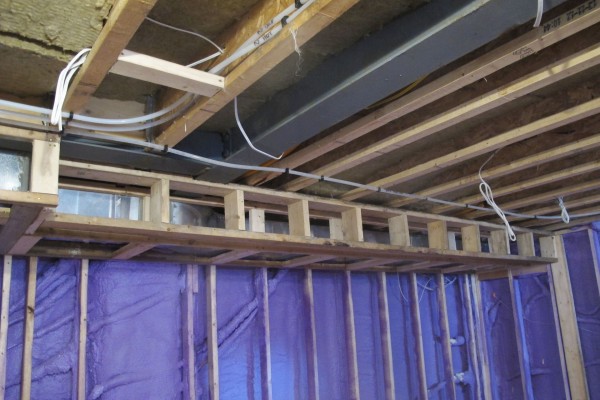 And here we added 2x4s behind the 2×2 boxing so that when sliding door is installed there, there is something to secure the door sliders to.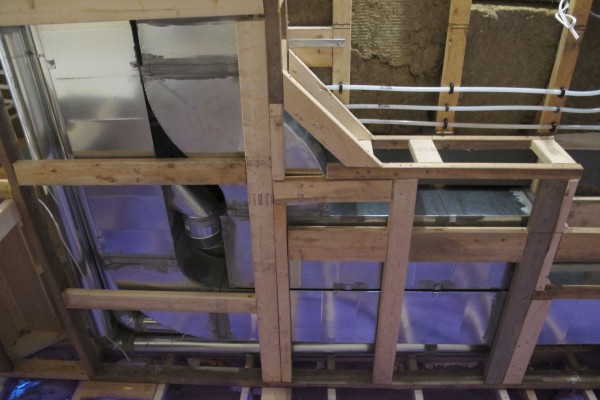 The same 2×4 is added all alone the edge since that's where sliding doors will be installed.