The deck is now finally completed. You might think that the deck is completed on the previous post. But no, all the fasteners are still exposed. Now all the screws are driven into the boards. And all the holes are not filled so that you can't easily see any screw holes.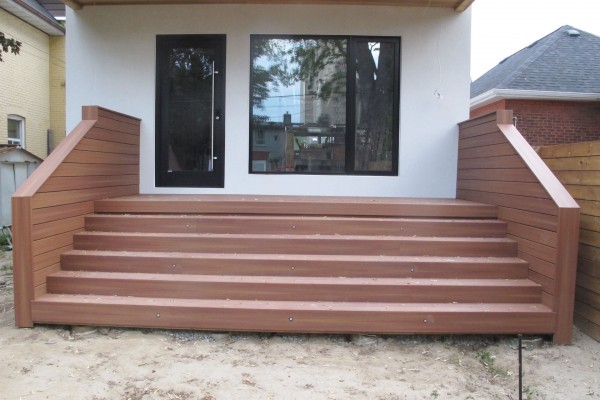 Here's the guard rail.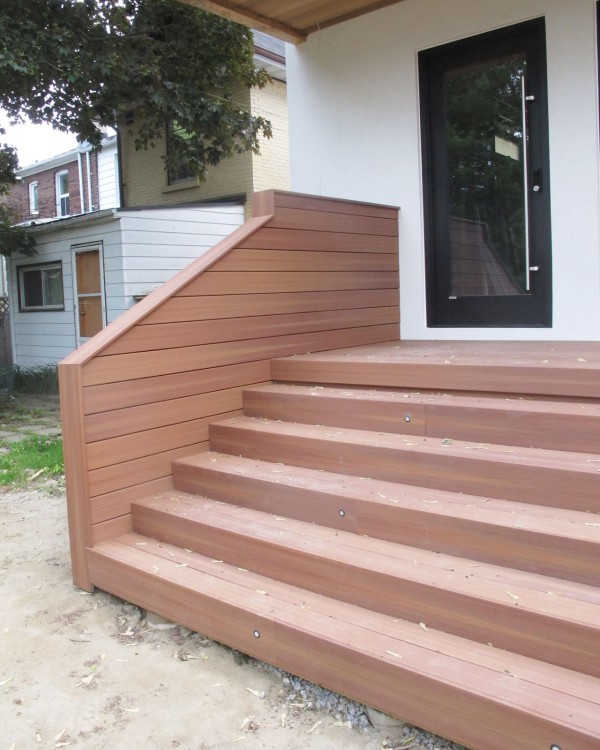 Guard rail o the other side. As you can see that's what hidden fastener installation really looks like. No screw holes at all, giving you that clean look.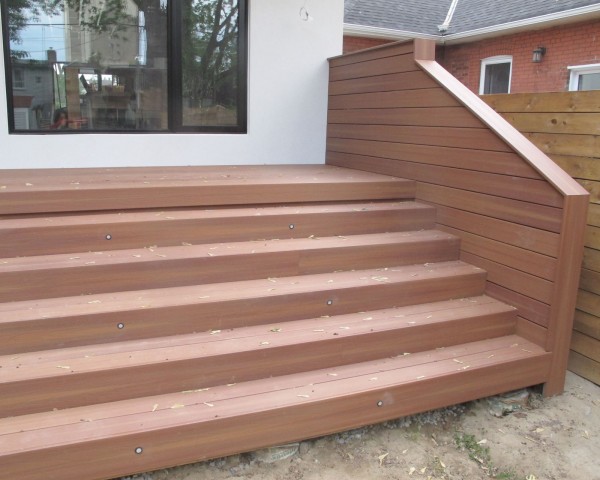 Here's the side with the gate to under the deck. Again, you just see deck boards. No holes.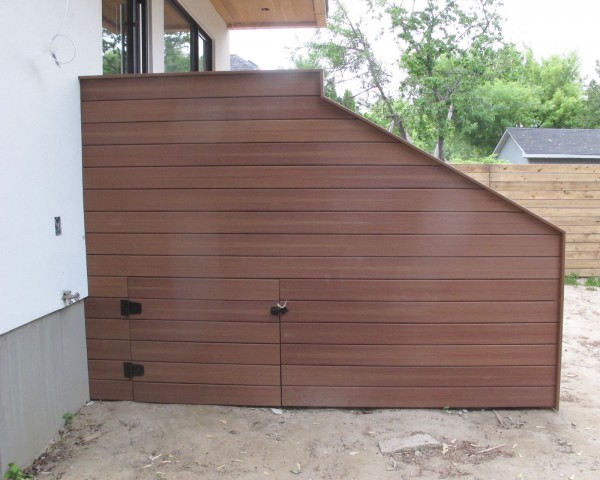 The Deck Guys are good with decks but they are not really that good with electrical works. They just left all the wires of the deck stair lights on the ground. That doesn't sit well with me. So I had to go down in there and tidy up all the wires. Here you can see the wires secured to the stringer with clips. There's shall be no loose wire under my deck!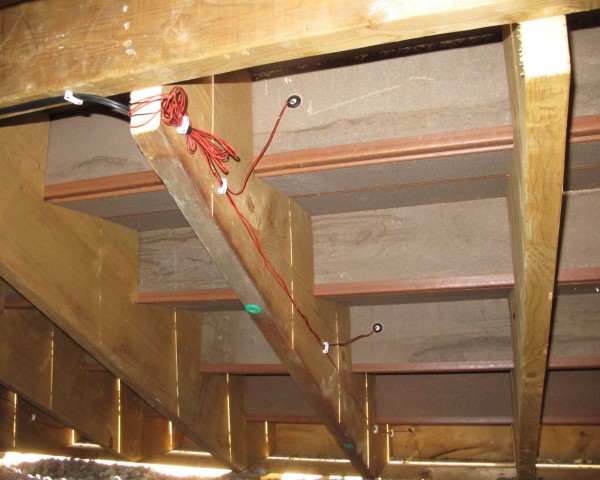 This is the wire that goes across the deck, feeds and connects all 3 flights of deck light.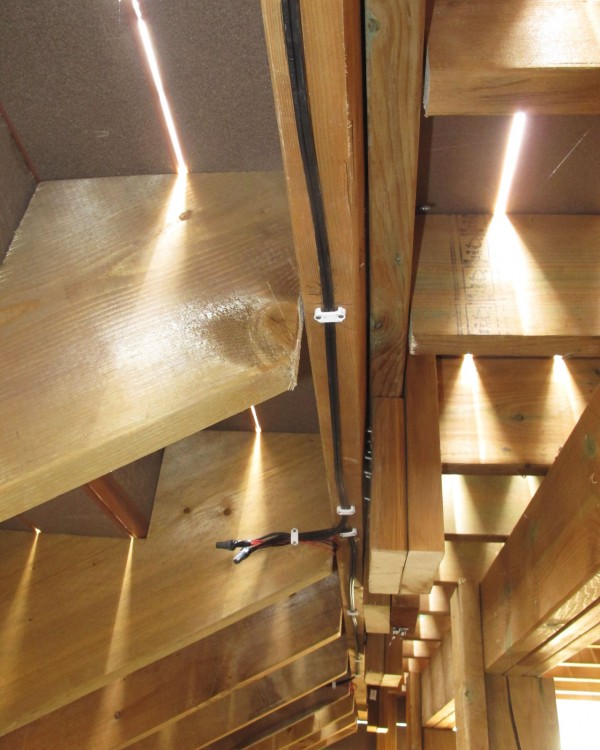 Finally the wire is cleanly fed over to the weatherproof device box under the deck.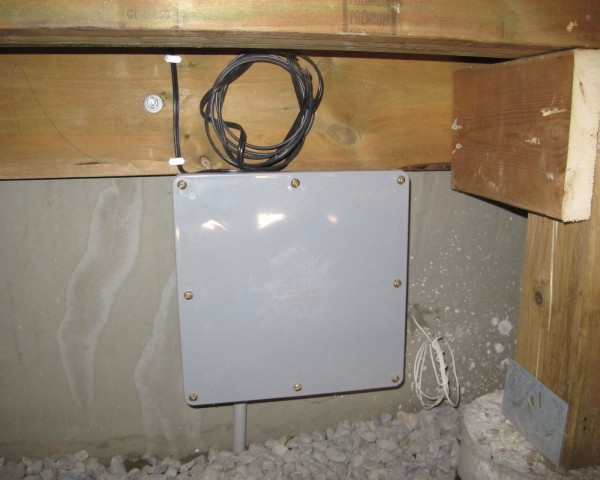 This is what the deck stair lights looks like in the night.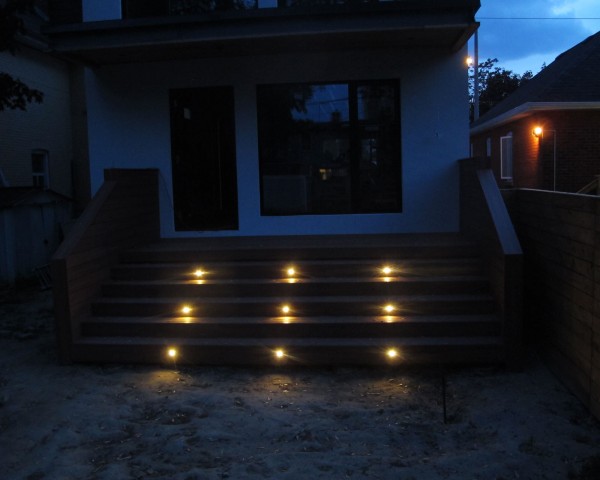 And they light up the stairs pretty well.