Deck work continues. Here you can see that the guard rail is almost fully cladded.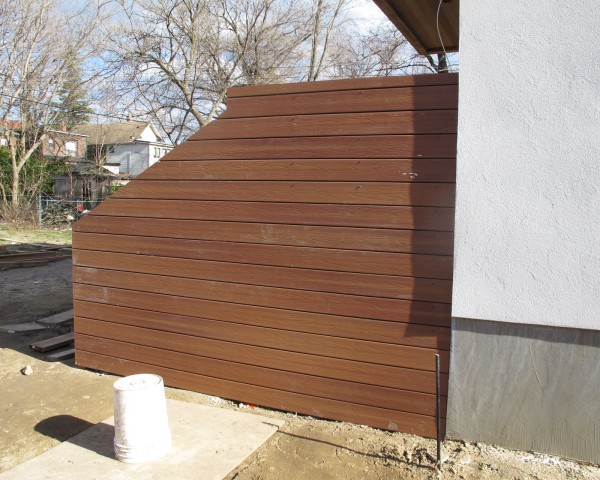 Here's on the south side of the deck where the gate for accessing underneath the deck is being built.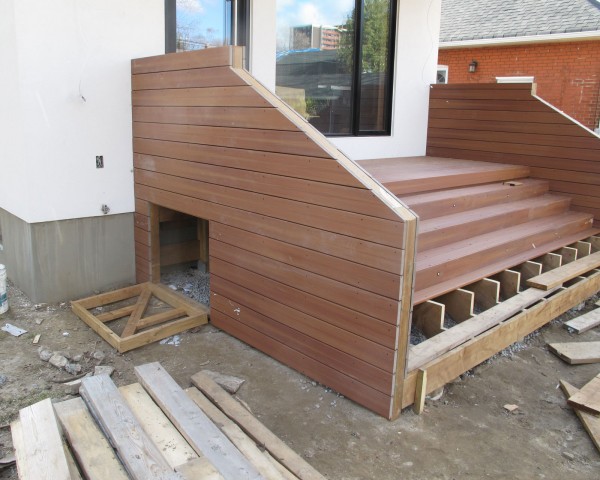 These are the stair lights installed on the deck. I have three lights on the stair for every second step. You can also see the screws that secures the deck boards. These are not fully driven in yet. They are going to drive them fully in later once they are all done and the plug all the holes. One thing a bit special about this deck is that the entire deck will not have any exposed fasteners at all.