Now that the driveway is done, the crew is here to cut control joints on the concrete driveway. The reason for the control joint is a planned crack so that it cracks where you intend it to be. We are cutting once in the middle along the driveway and then just under 8′ apart across. Concrete driveway should have control joints cut within 12 hours of the pour. We poured the drive way late in the afternoon yesterday and the crew is here cutting in the morning.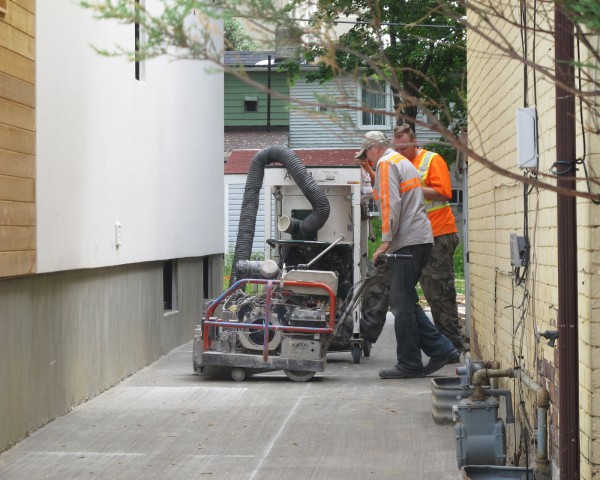 This is what the driveway looks like after the control joints are cut.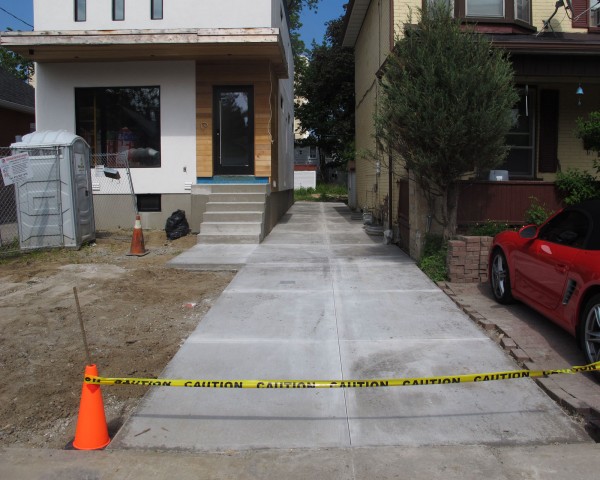 Here in the back in front of the deck, I've asked the control joints to be cut exactly where the stair lights are installed.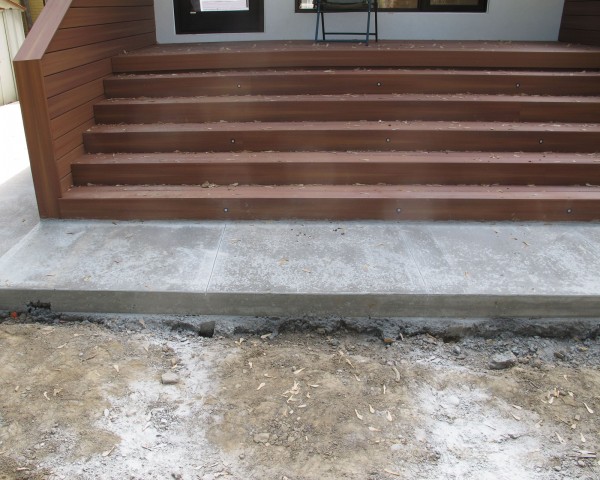 There's a small control joint cut for that 1′ space between the deck and the fence.