Dean from Hall's Heat & Cool is back installing the force air furnace as well as the water heater to complete the natural gas hook up. And so here it is a Carrier Infinite furnace. Even though this is the backup heating source, we still selected one of the best model out there. The furnace is power direct vent so does not use inside air for combustion at all. We want to make sure this is the case for all fuel burning appliance in this house since this house is very air tight and we like to keep it that way.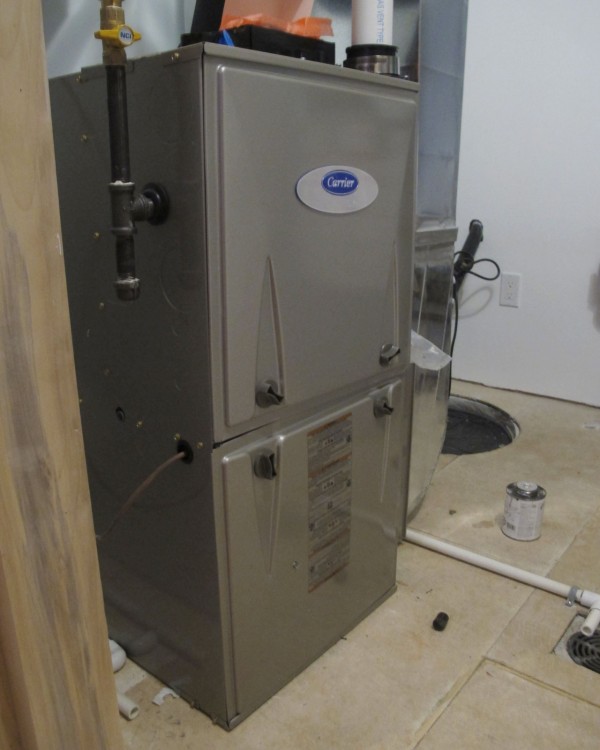 Here's the venting for the furnace. Still a work in progress.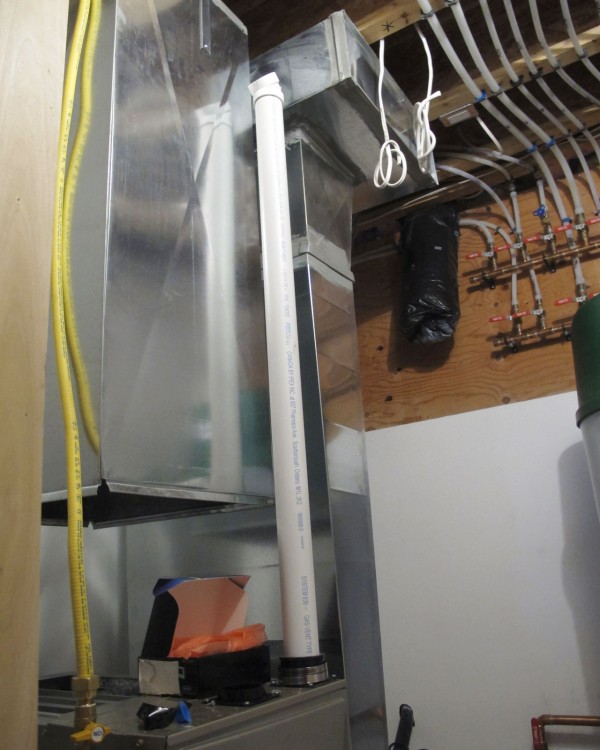 Carrier furnace thermostat controller is mounted just above the heat pump's wired remote in the office area.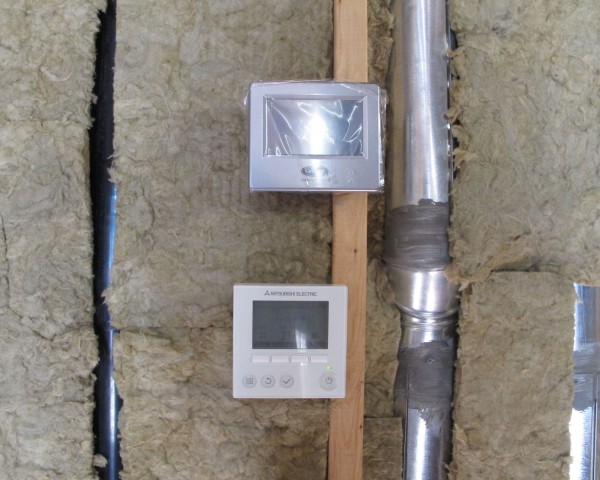 Here's the water heater – AO Smith GDHE 50. Natural gas powered power direct vent so that it uses no inside air for combustion. This water heater has a 96% thermal efficiency. And it is designed to generate a constant flow of 4 gallons per minute. So this is like the tank-less water heater that can generate continuous hot water flows, but without any drawback of the tank-less such as the longer delay to get hot water.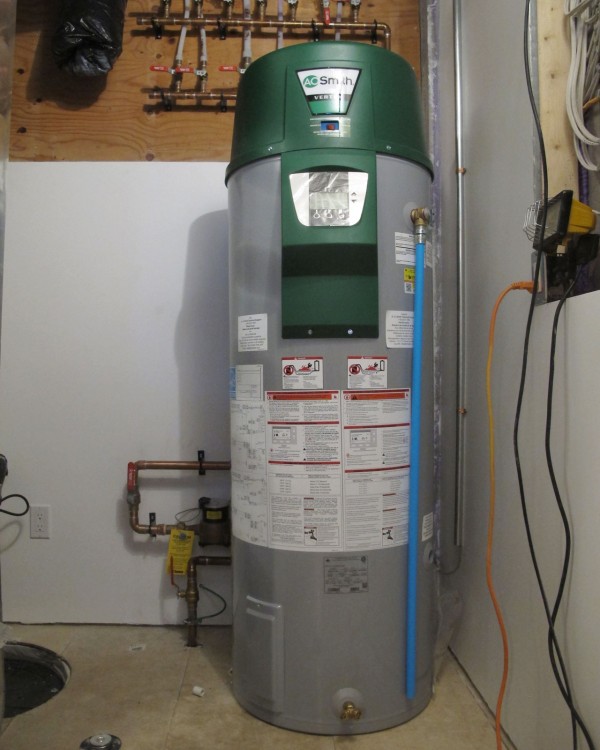 And of course the missing outlet in the basement bathroom is added.