Today, the crew from Belmont Concrete is here to do the concrete stairs and start on the concrete driveway. This is the form for the stairs. This is leading to the front entrance.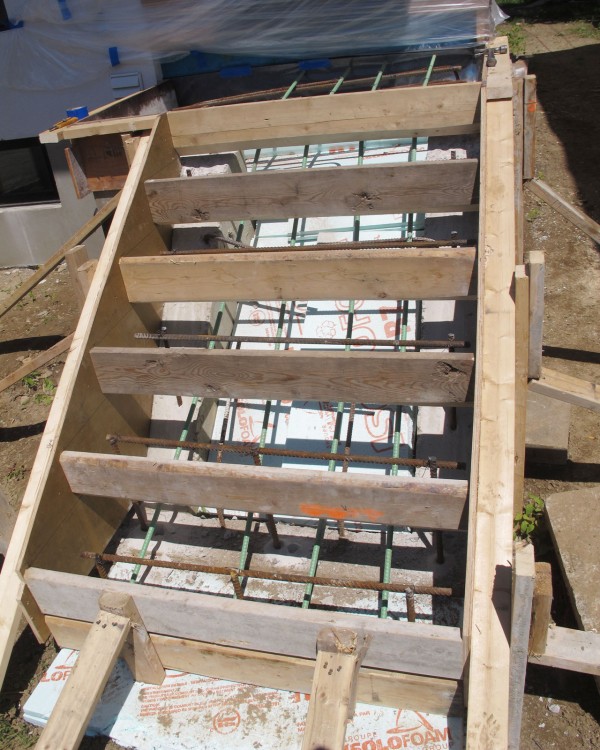 Top of the stair landing.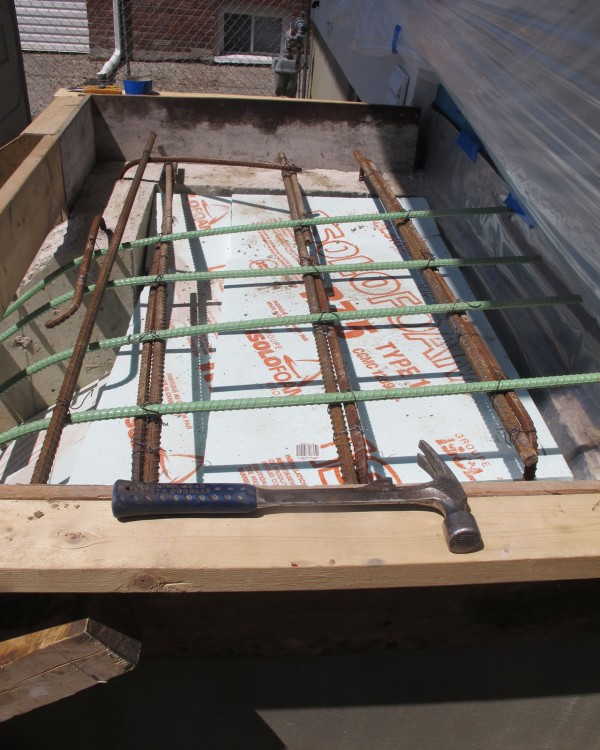 Concrete truck.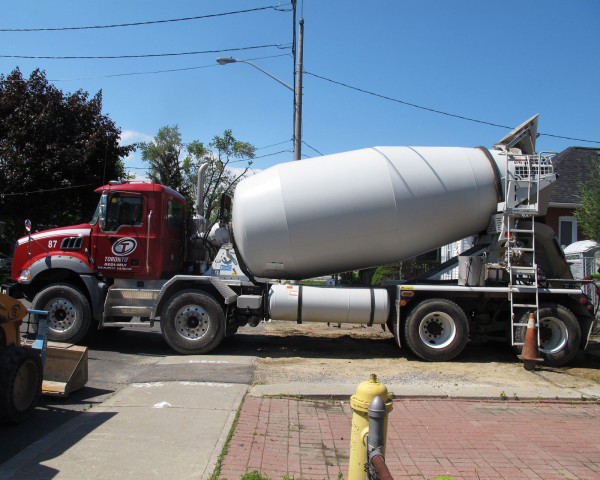 Pouring the stairs.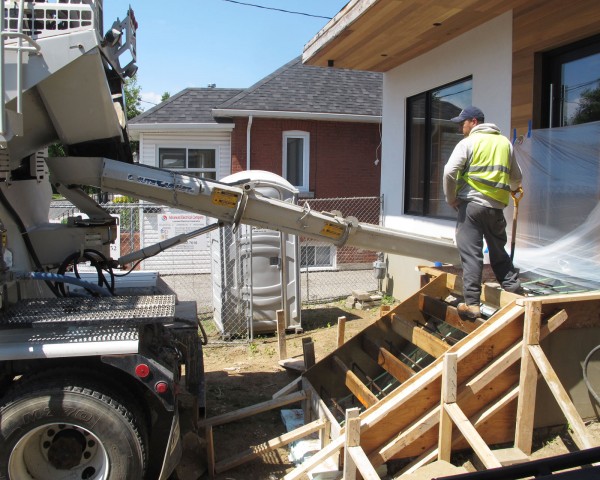 Finishing up the concrete stair.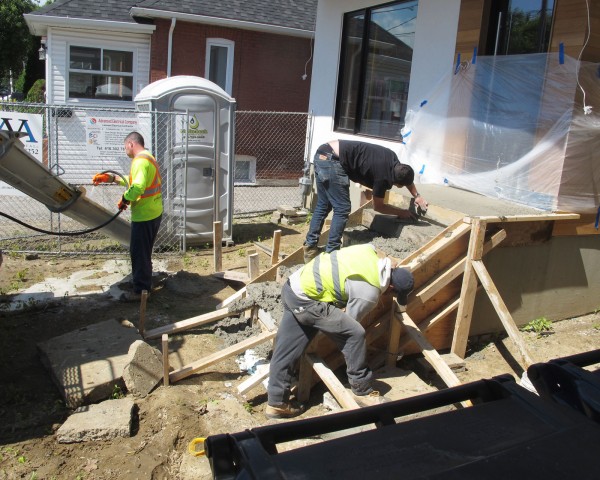 Here you can see the stairs finished with broom finish.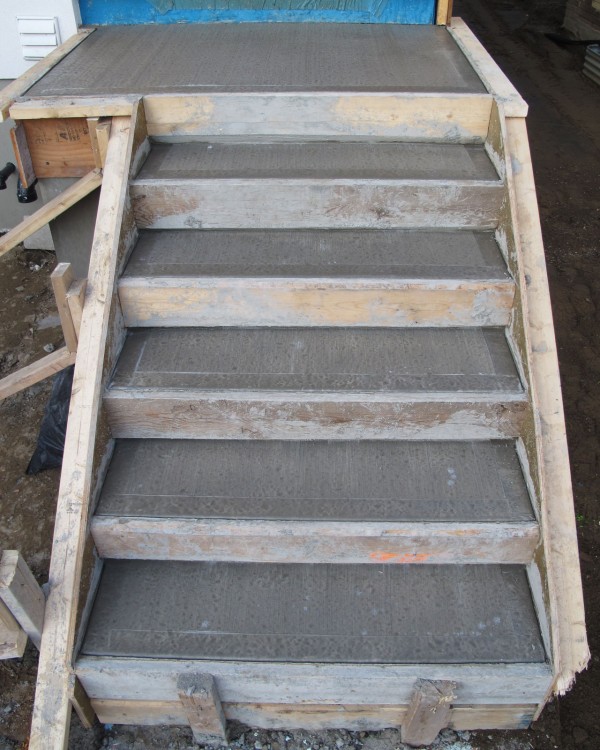 This is the pile of dirt and old concretes they excavated.
The driveway clean of old debris.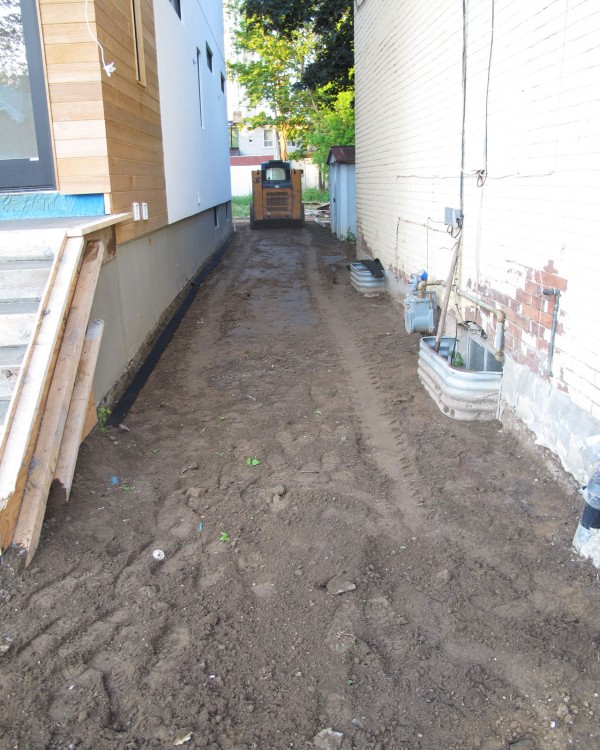 The back of the house with some forms done.