The driveway was done pretty well. But I just discovered today that the concrete crew did break a bolt in the main cleanout cover when they were trying to fit it level. Of course I am not going to let a broken bolt sit in my driveway even though the cover doesn't really move with the broken bolt. So here comes the tool that will help me extract the broken bolt – A left hand drill bit + screw extractor. I used this Neiko 10-Piece Alloy Screw Extractor Solid Cobalt Left Hand Drill Bits Set from Amazon.ca. So the idea is you use the left hand drill bit to drill a hole into the center of the screw in reverse direction. This way you drill a hole without having the possibility of driving the screw down further / tighter. Then you use the screw extractor which goes into the hole that you drilled to grab onto the remaining metal and slowly rotate the bolt out.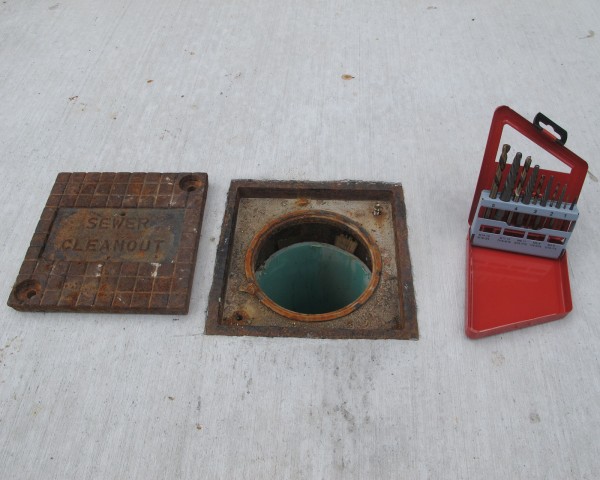 And here is the successful attempt. As you can see the hole isn't exactly center but that doesn't matter. The extractor was able to grab onto the hole drilled well enough for me to then slowly torque it out. The key thing here is slowly, you want to use tap wrench or in my case I used a jaw locking plier and I rotate very slowly allowing the screw extractor to slowly go into the hole and grab onto the existing metal.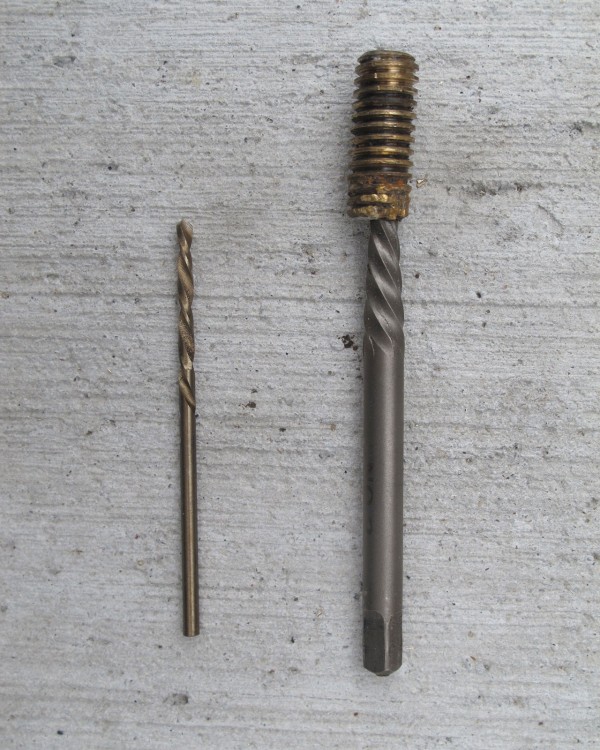 Now that the broken bolt is extracted, I replaced both bolt with brand new ones.