Continue to install insulation for the basement. Here the wall between the laundry room and mechanical room is now finally finished.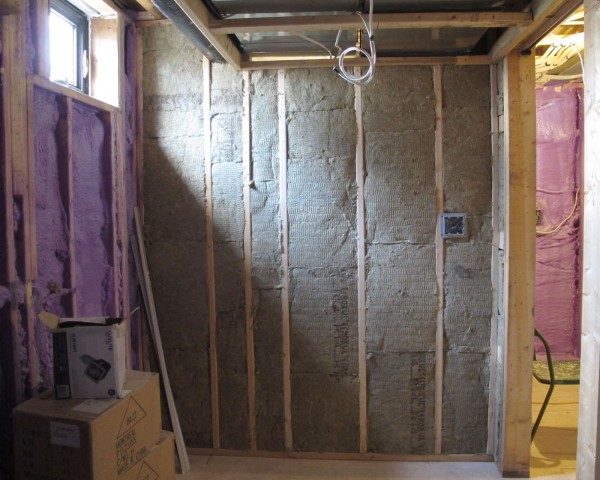 Now continue to install Roxual Safe'n'Sound in the rest of the interior walls. This is second floor master bathroom.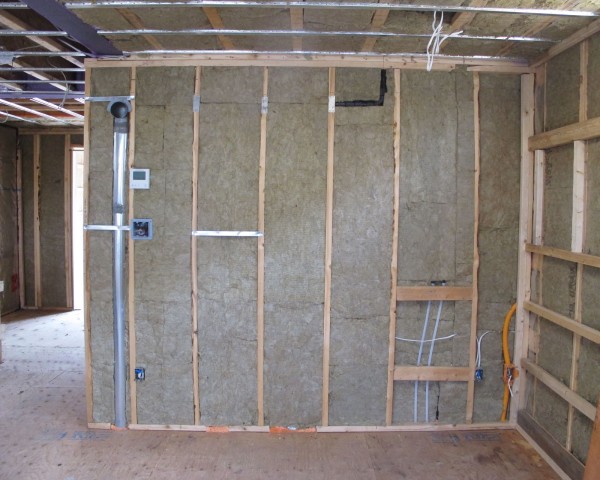 Walls to the hallway.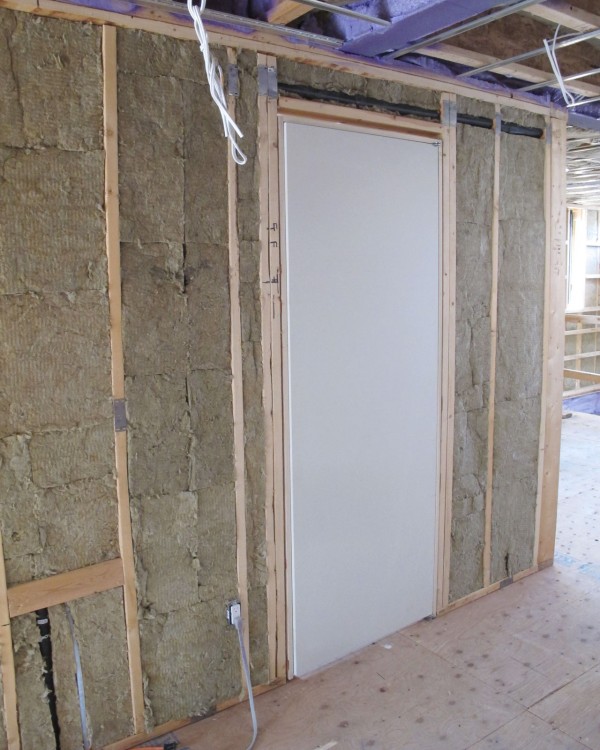 Walls in the master bedroom.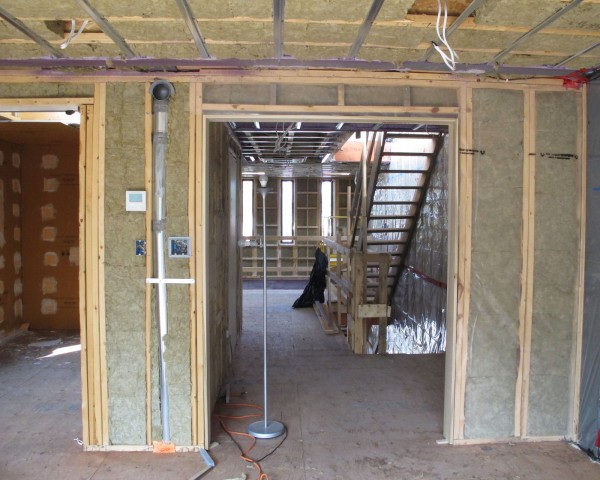 First floor powder room is also almost completed.