Day 2 of HVAC installation. All the mechanical systems are not hooked up and running. So here you see the furnace, the HRV and the water heater. You see two set of white PVC pipes. One set for furnace, and one set for the water heater. One for air intake and one for exhaust. See how neatly everything fits together? The entire ceiling of the mechanical room is now filled with various pipes but they are all orderly. You can see from the left to the right pipes / ducts for furnace, HRV, hot/cold water, natural gas, and air intake/exhaust. Now that's the way I like it.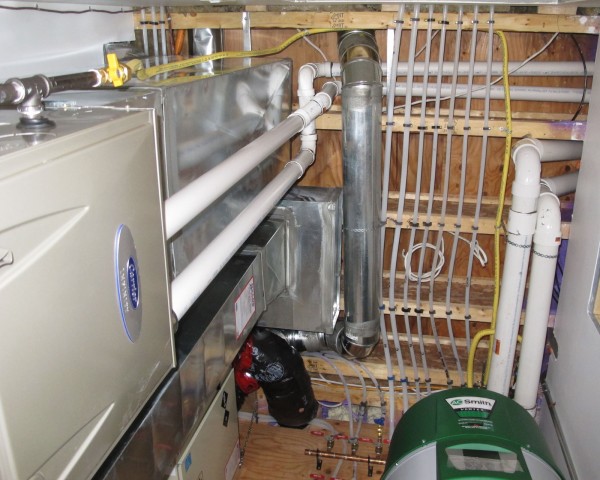 Here's the drain from both the furnace and the HRV. See how a hard PVC pipe is used and secure to the floor? Is your furnace's condensation drainage just a soft tube lying on the ground? Do you think that's the proper way to do it?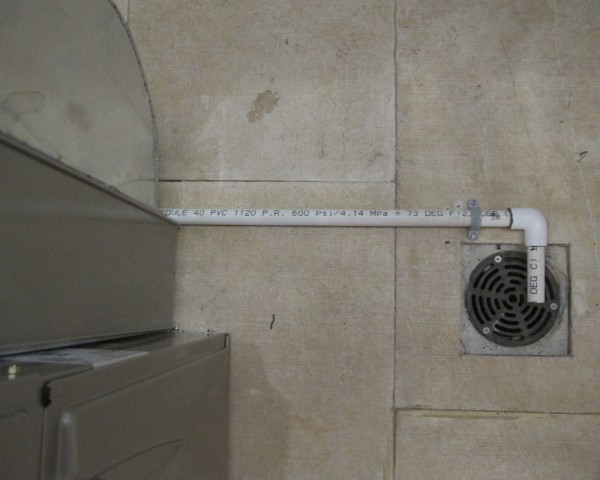 Here's the HRV – VanEE 90H-V+. As you can see at the bottom, the drain line is looped and secured on the wall. Then it goes into the hard PVC piping which is joined on the ground with the furnace drain line and goes to the floor drain as shown above. All nice and tidy.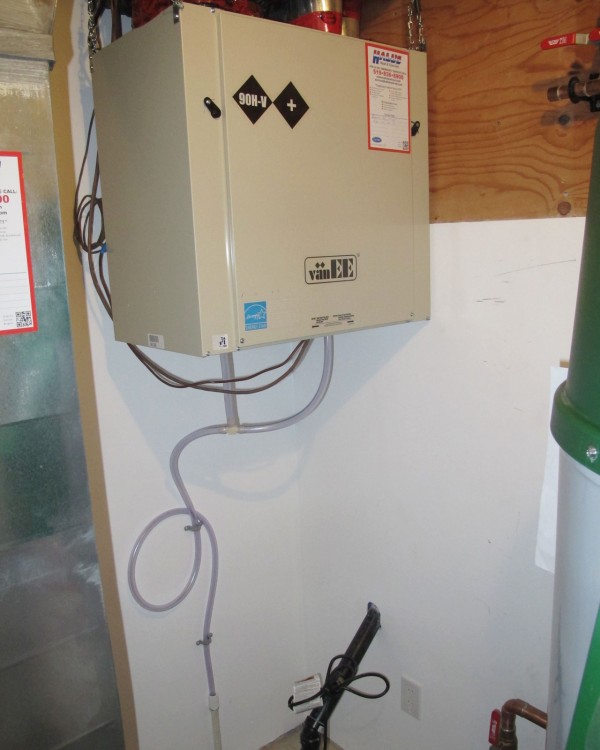 The odd work comes from the water heater. Apparently the vent is on the top but the intakes is at the bottom which cause a bit of issue fitting everything in this very tight mechanical room.
Finally the furnace control and the main HRV control. Both are running now.