Day 3 of the demolition. Today all the foundation walls are dug up and all the concrete and brick are all hauled away.
At the back of the house, there's a large area enclosed by concrete. It is filled with soil and it was not part of the house. It seems to be what looks like an old septic tank. Here's a video of the demolition crew digging that out. The wall of this presumably septic tank is thicker than the foundation wall of the house!
City inspector drove by today and asked for metal construction fence to be installed. So in a pinch, I had to quickly arrange for fence rental from Quick Fence.
End of day 3. Everything is cleared and removed. I'm now left with what looks like a large empty hole fit for a very large swimming pool.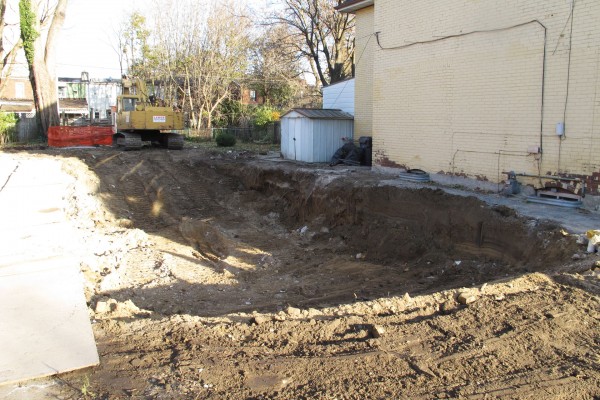 Now I need to get pass inspection for the demolition and get the survey people to stakeout for the excavation.