HVAC rough in work continues. Here some of the ducts are covered up to protect them from debris and the eventual spray foam application.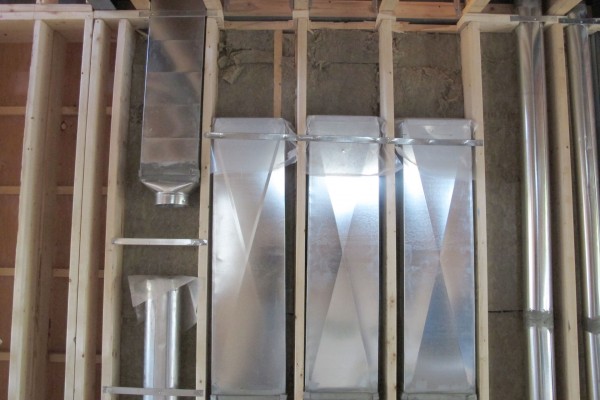 The exhaust for the furnace and the water heater is being worked on. I will have power direct vent exhaust roughed in for both the furnace and the water heater. We have not decided if the water heater will be a power direct vent model or just a power vent model. But we are roughing in the two pipe anyway since if we choose to use the slightly cheaper power vent model, we will simply plug up the intake.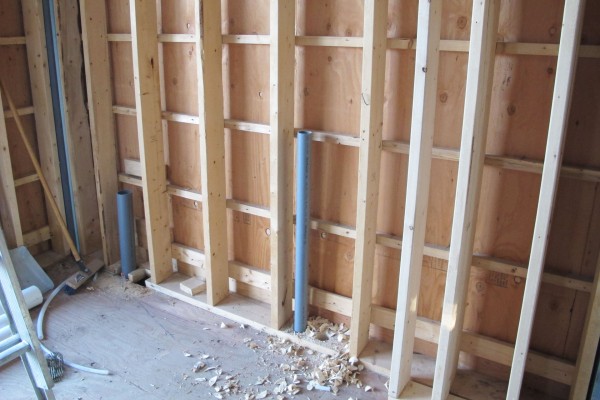 The first of the heat pump ceiling cassette is installed. The ceiling cassette used here is Mitsubishi SLZ-KA09NA. There are four of these ceiling cassette installed on 2 floors and one more wall mounted unit on the 3rd floor.