Dean from Hall's Heat & Cool continues to work on the HVAC rough in today. We stopped HVAC work because we want the spray form to complete as the HVAC work will block access to do spray foam properly.
Here in the basement, the ducts are now connected going up to the 1st floor.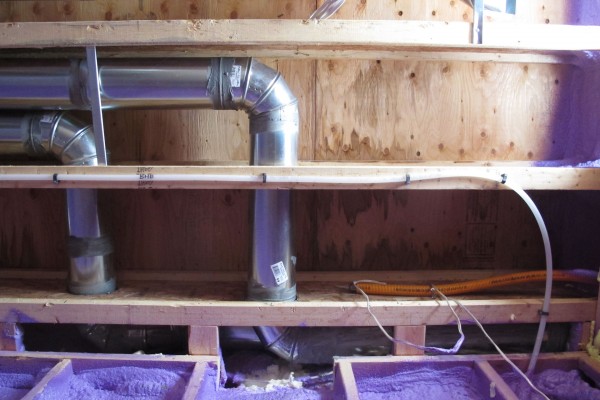 Here in the corner of the kitchen, the ducts are also connected. These pair of ducts goes to the 2nd floor in front of the windows.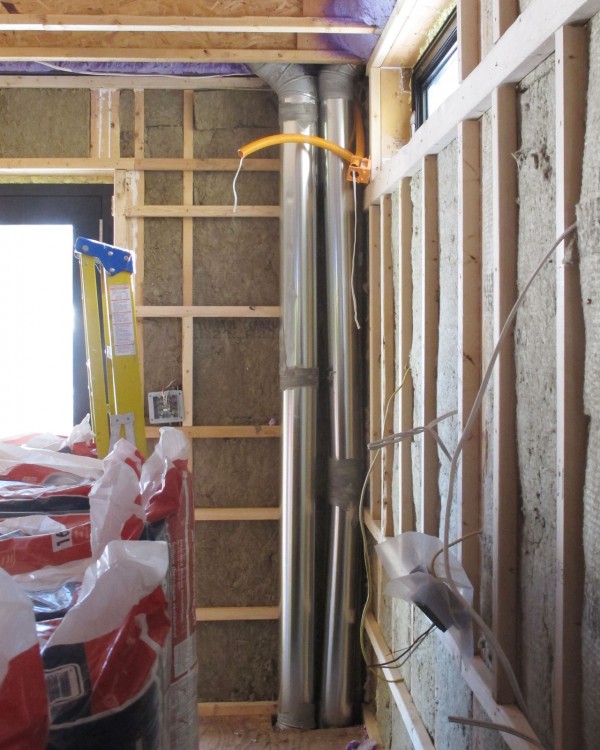 Here on the 1st floor, we had to remove some section of the duct to get the fire rated drywall behind the ducts. But now they are being reconnected.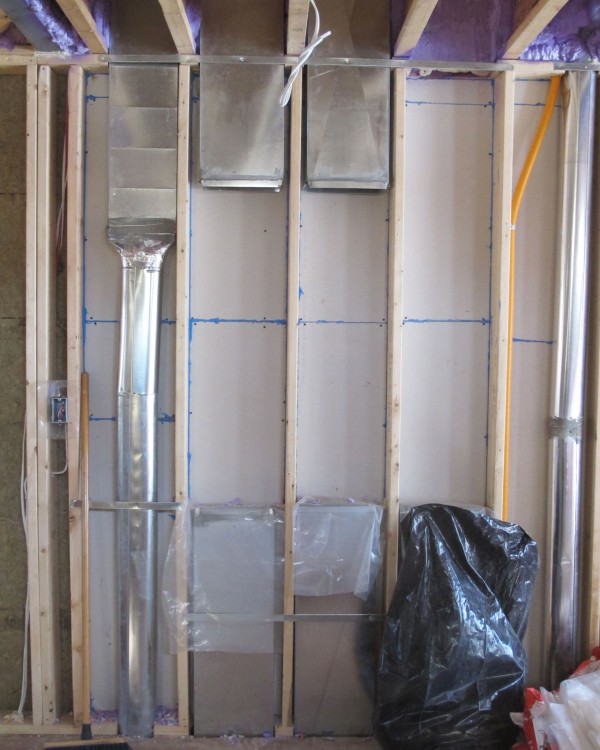 Here on the 2nd floor, the supply duct to the 3rd floor and return air duct going to the 3rd floor is also being installed.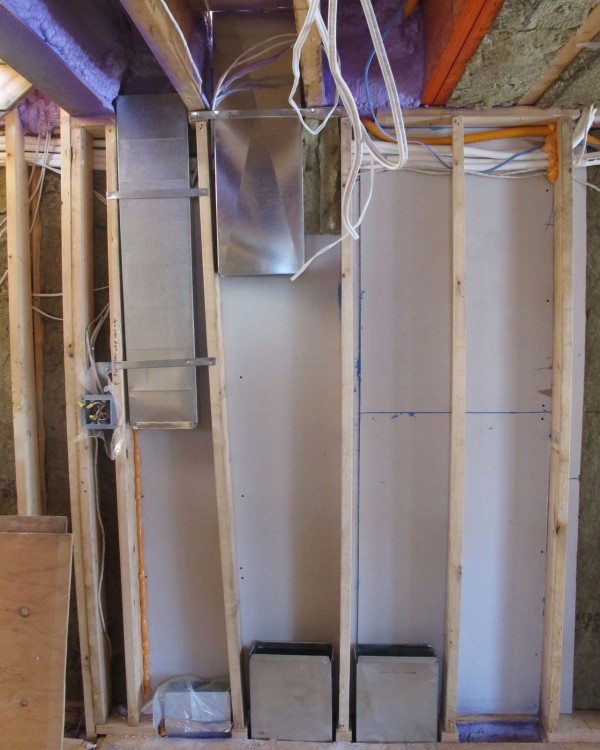 This is where the returned air from the 3rd floor comes up.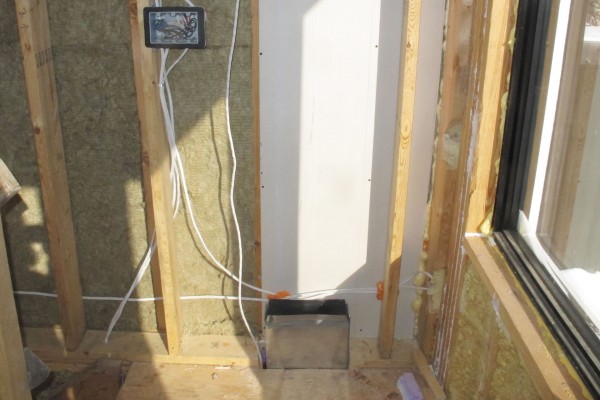 Finally the ducts for the heat pumps are also being hooked up.