Carlos's crew from Pleasant Homes Construction is here to install the cedar siding. I'm having clear cedar siding installed under the front shade, under the rear balcony and at the south-west corner.
Here's what the have done so far on the front. There was a bit problem on the side, the recessed light was too close to the plywood that the siding cannot be installed. There's about 1″ of space to move towards the outside, and after that move, it barely made the cut.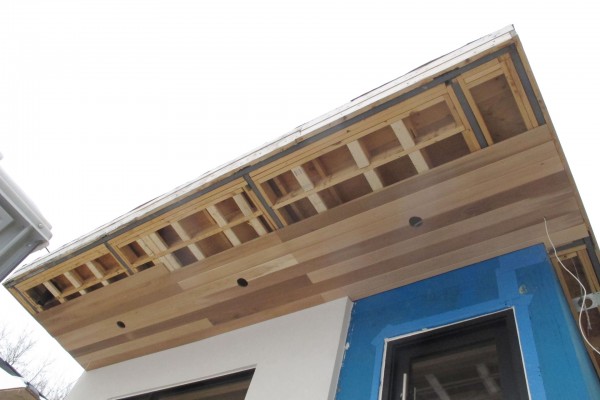 Here's the rear, under the balcony. I'm having the edge wrapped with black metal to form the vertical fascia.