Building Permit Approved. Finally!!!
Just checked with city's building permit status web site and I see the status has been updated again. Two status updates on the same day, this must been a record for our city.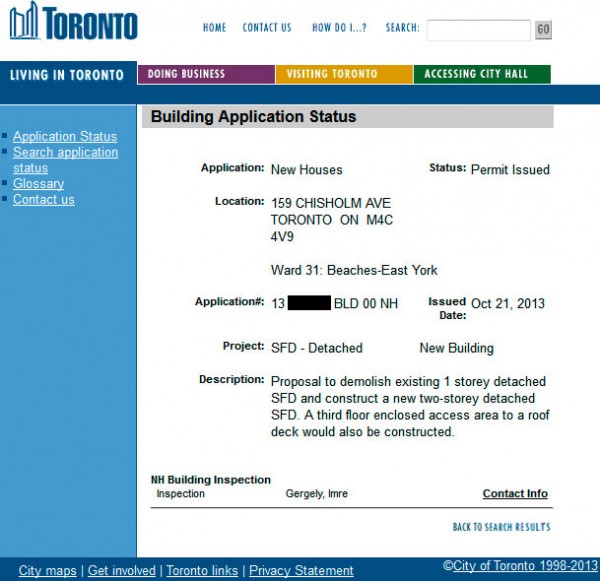 It has been a very LONG process. The permit application was submitted on July 31, 2013 when we are still soaked under hot summer sun. We had to do a lot of miscellaneous revisions mostly just to clarify things. We had fun tearing down a tree house and building a tree protection barrier to satisfy the forestry department. We had to cut off 6″ from a shade that is treated as a roof. We had to dig up more documents on cladding and spray form even though they all have CCMC report. We had to repeatedly point out to the inspector that balcony on this house uses structural steel. And we had to fight with the city inspectors all the way to the upper management on how unprotected openings should be calculated. Finally, on October 21, 2013, with autumn's chilly rain drizzling upon us, my building permit is finally approved. I can finally move forward with my dream house.