Dean from Hall's Heat & Cool is back working on the HVAC rough in.
Here's the two sent of intake & exhaust pipes for the furnace and the water heater completed. The color of the PVC pipe is different than what you are use to for HVAC intake / exhaust pipes because the north wall is a fire rated wall and we have decided to use fire rated CPVC pipes instead of conventional PVC pipes.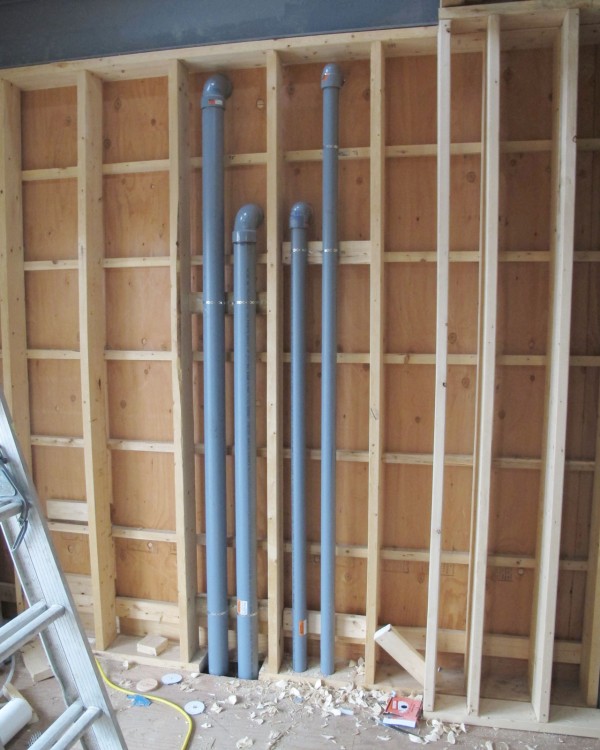 From the outside the PVC intake and exhaust. We have installed the intake and exhaust really high up on the wall because the north side is a shared drive wall and we do not want the neighbour to be bothered by these pipes.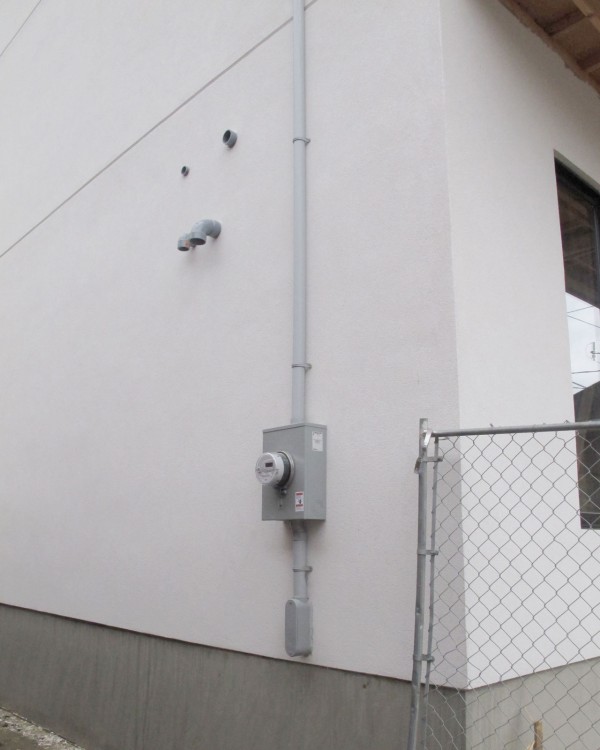 Here's the refrigerant line set for the ceiling cassettes. This is the unit in the 2nd floor bedroom.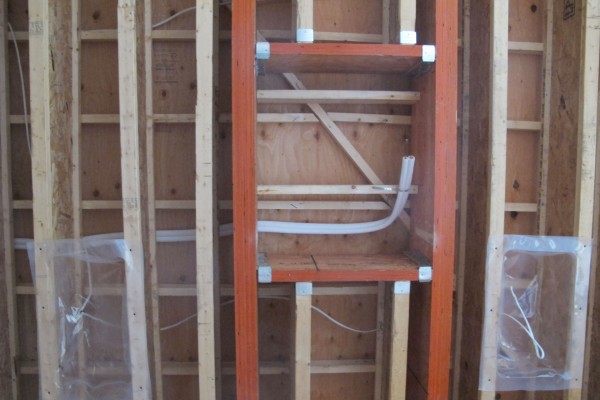 The line then ran inside the duct wall towards the west wall of the 3rd floor which is where the outdoor unit will be located.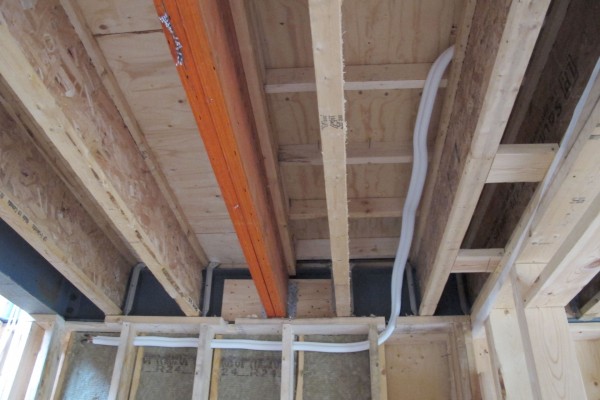 For the 1st floor west side unit, the line set simply goes straight up inside the duct wall.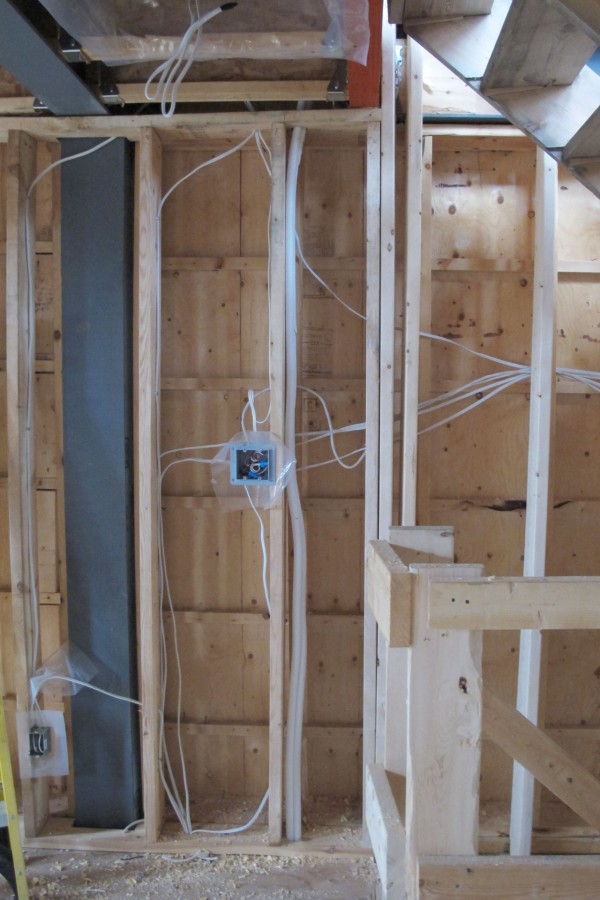 Carlos also came by today to extend the little wall in the front. This is so that the electrician can run wires right inside the beam pocket for the exterior lights.