Plumber came to do some rough in work for the ductless condensation drains. We are putting all drainage of the ductless inside the walls so that it is neither visible from inside nor outside. Here in the basement all the ductless condensation lines are drained to the floor drain behind the stairs.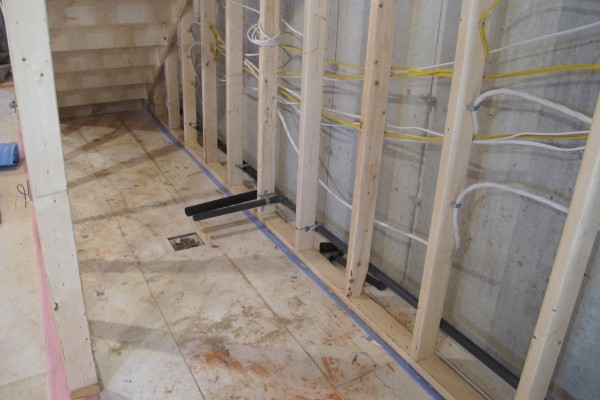 This is where the condensation drain runs to on the 1st floor west side.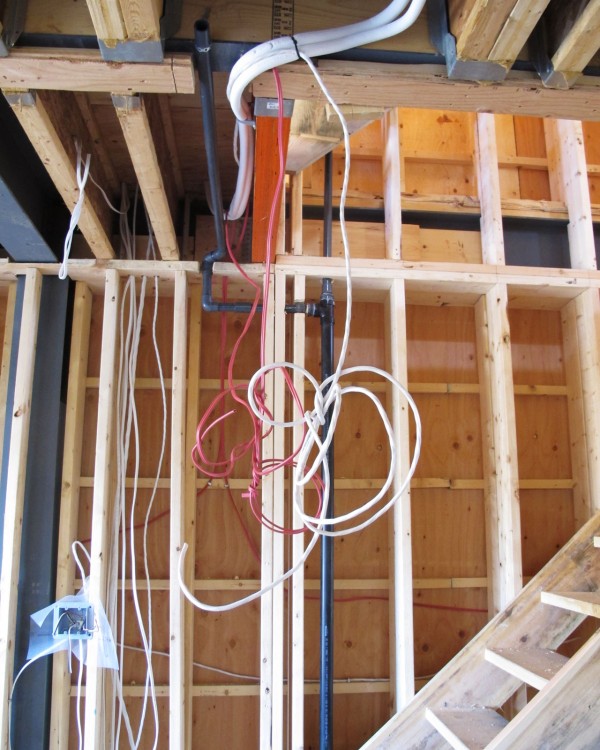 This is the condensation drain on the east side.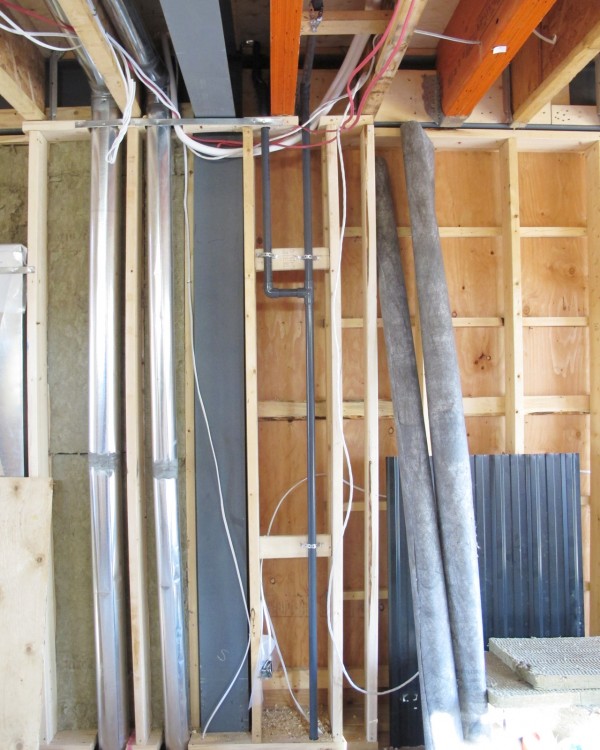 In the joist space, it runs to the ceiling cassette in the kitchen / family room.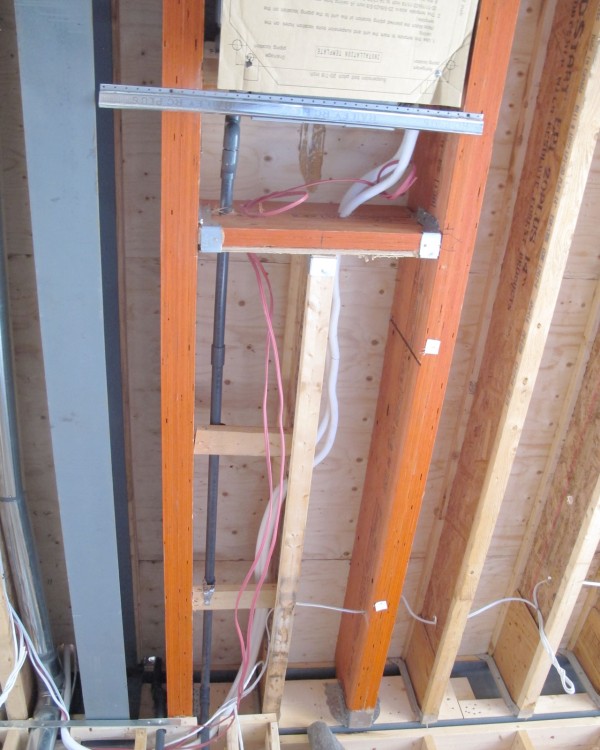 On the second floor here's the condensation drain for west side unit which is in the hall.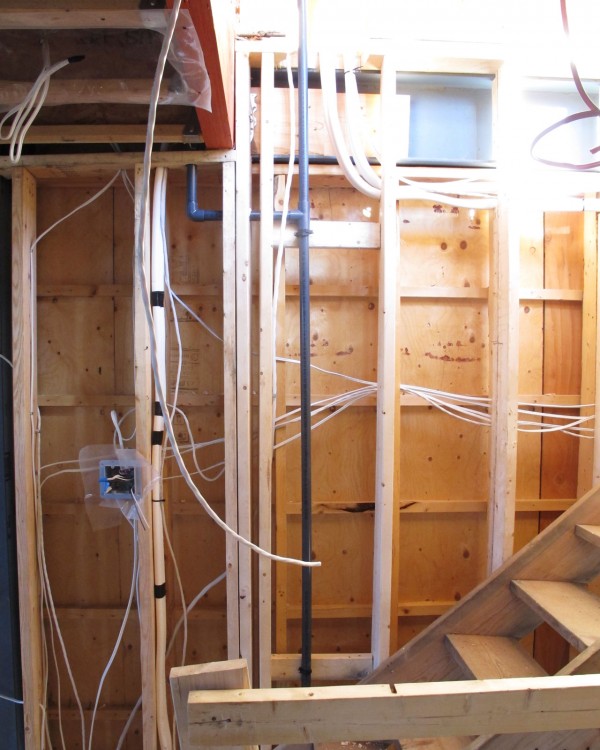 This is the drain for the east side unit which is inside the bedroom.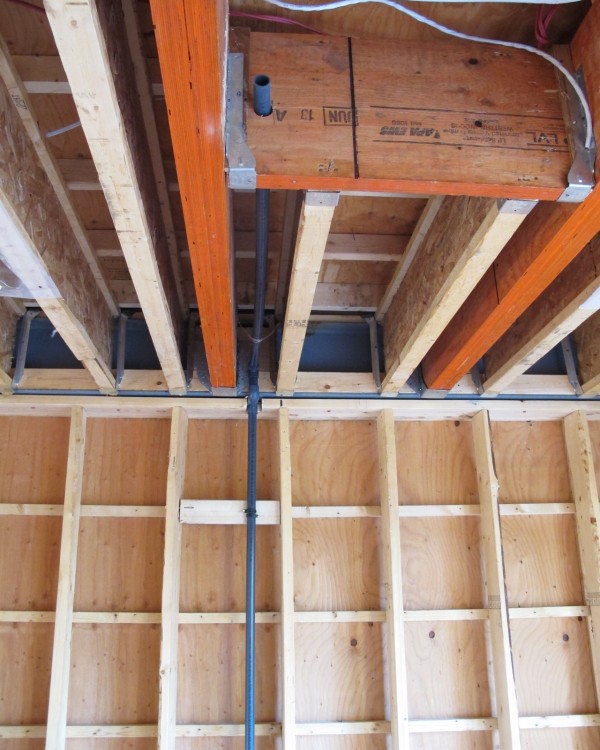 This drain has to be routed around the steel bean and then inside the wall.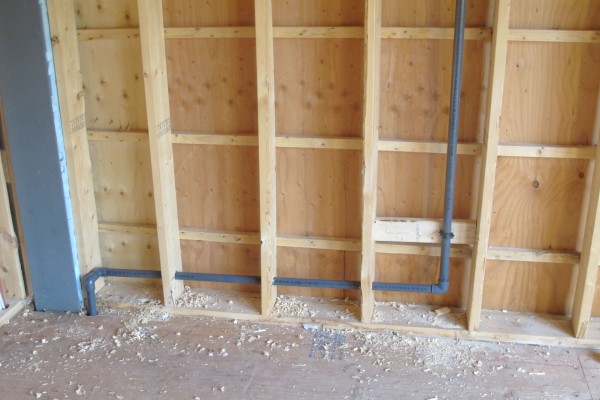 In the 3rd floor there's one more connection for the unit on the wall of the 3rd floor. And this is how all 5 ductless unit's condensation line is connected. This way no ugly tube or dripping water on the wall. The exterior looks clean and neat and all the condensation drains properly into the floor drain.