Today a delivery of Schluter Systems products. These are going into the bathroom to make the bathroom water tight as well as create the liner drain channels that I wanted to create. Here what you see are the KERDI boards. These are waterproof foam boards that's used to board up the shower areas.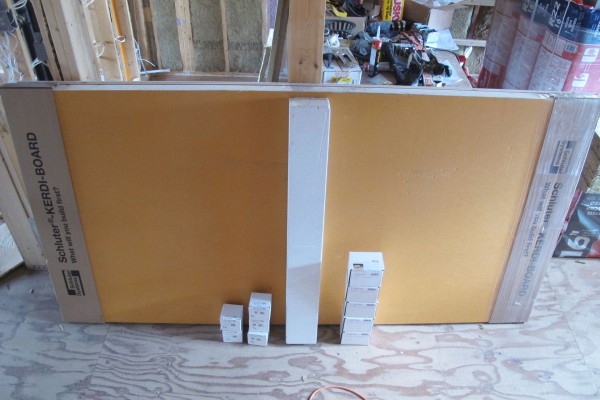 Here's KERDI linear shower panel, linear drain and curbs. There's also a shower niche kit from Schluter Systems  to seamlessly tie into the KERDI board.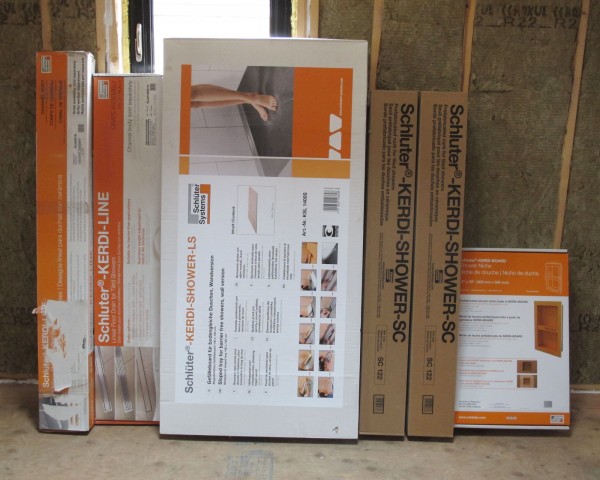 There are for the basement shower. There are two piece of show panels because the linear drain in the basement is in the center and a smaller shower niche.