This is 8th day of deck building. Because there are two decks being built at the same time, the progress is slower than usual. Here you can see the guard rail is being cladded with deck boards.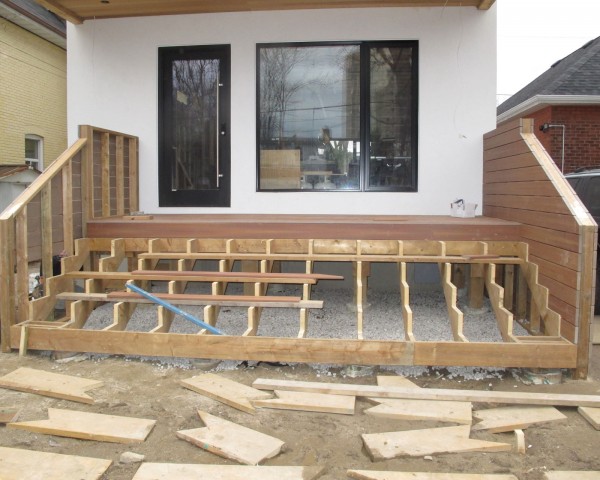 Under the deck, I've asked to have landscape fabric laid and gravel placed so that I have a clean area under the deck. Here you can also see the electrical box that's going to host the electronics for the deck light as well as supply to the back yard.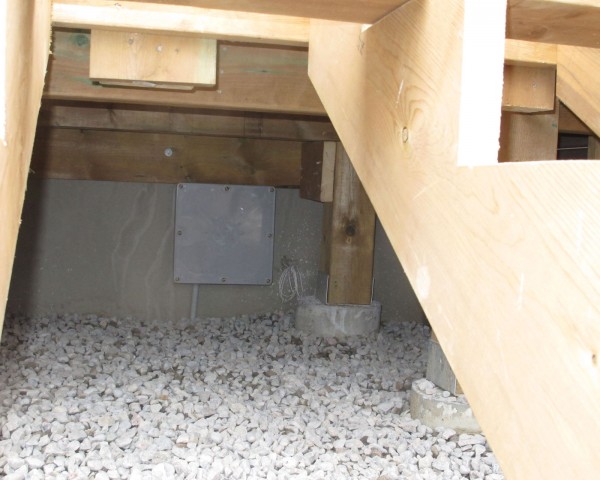 This is a gate that I'm having the deck crew build so that I can have access to what's under the deck. Even if I don't need to access that electrical box much, this is at least a nice storage area for some gardening stuff.